Big George Foreman (PG-13)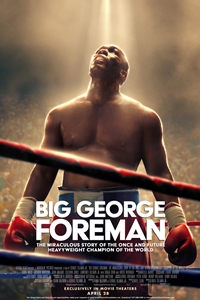 Synopsis
Big George Foreman: The Miraculous Story of the Once and Future Heavyweight Champion of the World is based on the remarkable true story of one of the greatest comebacks of all time and the transformational power of second chances.
Details
Drama
April 28th, 2023
Cast
Khris Davis
Jasmine Mathews
Sullivan Jones
Lawrence Gilliard Jr.
John Magaro
Director
George Tillman Jr.
Writer
Frank Baldwin, George Tillman Jr.