The Wonderful: Stories From the Space Station ()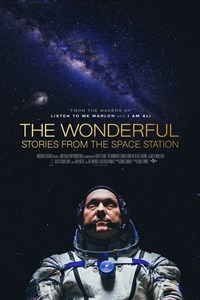 Synopsis
Over twenty years ago, rival nations came together in a demonstration of international co-operation to create something unique - The International Space Station. The Wonderful draws together personal stories from those who have been a part of this extraordinary endeavor.
Details
Documentary
September 17th, 2021
Cast
George Abbey
Ken Bowersox
Cady Coleman
Samantha Cristoforetti
Frank L. Culbertson, JR.
Director
Clare Lewins
Writer